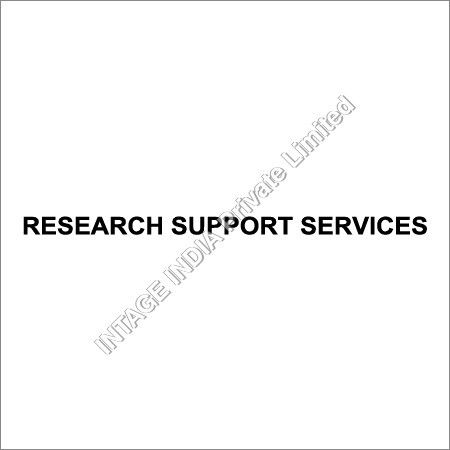 Product Description
Since establishment, we have been meeting the wide needs of our clients by offering Research Support Services. Our adept professionals plans the entire blue-print of research activities in various areas such as electromechanical, instrumentation, computing and marketing. Provided Research Support Services are widely cherished for supporting the research capacities and maximizing the collaboration on research through knowledge transfer and allied activities.
Further Details:
Research Support Services (RSS) provides intelligence and complete assistance to researchers for various funded research programs which are supported by agencies across nation and internationally. Director of RSS is the leader of this unit. Another core RSS role is to help researchers in identifying and applying funding for research. Further, for disseminating information on opportunities of funding to researchers, RSS is responsible and they also provide support and advice relating to funding applications. The unit also aids in approving research funding applications and is responsible for institutional support. As the process of receiving funding, applying for grants and delivering projects span various departments of support from across the university, much of the required information has been collected by RSS. They are a web-based guide to aid researchers in all the processing steps throughout. Research performance reports and data of benchmarking is prepared by the units to monitor performance and inform decision making against strategic targets.
In case of any queries one of the Staff in Services of Research Support can be contacted.
A range of departments and functions are used to provide Support Services to Researchers by utilizing the Research Process Guide which covers all the services provided by Procurement, Accounts, Research Support Services, the Graduate School, the Technology Transfer Office, the Library & Human Resources through the Funding Application process.
Get in touch with us